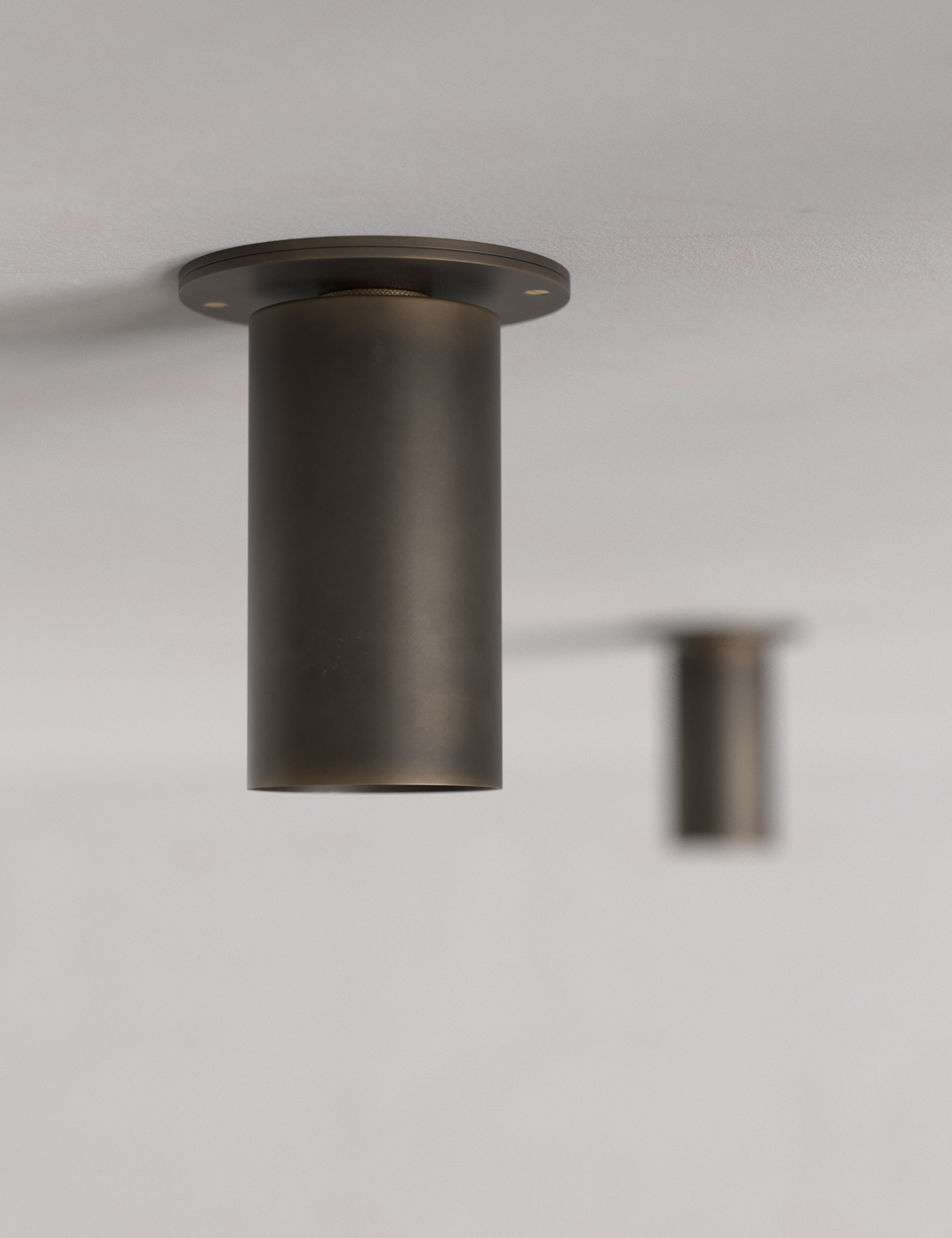 Baton Ceiling Downlight
---
The Baton ceiling downlight is a minimal cylinder light fixture perfect for creating down lighting. 
The Baton Ceiling Downlight adds sophistication to any interior space. Featuring a fixed downlight shade, 3000k LED lamp, low profile canopy, and knurled brass ring detail, this luminaire is perfect for modern spaces. With its sleek design and advanced technology, the Baton Downlight offers a stylish, energy-efficient lighting solution.
Certification
UL Listed Dry North America
FAQ
Use this text to share information about your product or shipping policies.
Yes! While we are able to ship across the globe our fixtures are safety rated for use on 110v Systems and UL listed for use in North America.
How long will it take to get my orders?

Our average production lead time is 8 weeks plus 2-3 days for priority shipping.
Do you offer damp or wet rated?
Do you offer Trade Discounts?
Our customer support is available Monday to Friday: 8am-5pm CST.
Average answer time: 4h
Email us now